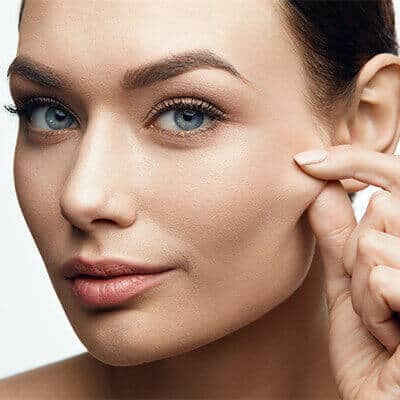 Silicon-rich water provides stimulation of the collagen production. This ensures that your cells are renewed faster and therefore you get a younger appearance with fresh and new cells on the surface of your skin, hair and nails. Of course, this also happens on the inside, so that actually all the cells in your body are better maintained, simply by drinking silica-rich water!
We have already heard from several hairdressers that they actually see an improvement in the hair of people from our clientele; the hair is shinier and smoother and there is less hair loss. So it's easy to see if it has the result, ask your stylist! Always try to take care of your hair naturally, beauty comes from two sides.
Your skin will recover faster because more new and flexible skin cells are created from the inside. This is a completely safe and natural "rejuvenation" method. You simply get rid of those older cells faster and everything is therefore in better and nicer condition!
It is known that silica accelerates wound healing and also speeds up your skin renewal. Drinking ACILIS by SPRITZER ® gives you younger and smoother skin from the inside out.
The natural nail also becomes more beautiful, stronger and shinier under the influence of more silicon in the body. ACILIS by SPRITZER ® is therefore a simple and harmless way to become and stay more beautiful.
The resources that work from the outside in, like almost all beauty products, are in principle superfluous, which means that ACILIS by SPRITZER ® pays back its price.
The middle water gives your body the chance to keep and maintain its cells in optimum condition; this way you are always the best version of yourself!
ACILIS by SPRITZER ® gives you PURE Beauty.
Radiant health,
Dennis Nelisse