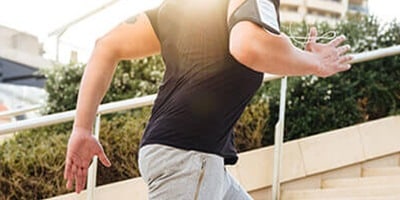 ACILIS by SPRITZER® en Sport
When practicing recreational or more professional sports it is important that the body is able to perform the unusual movements during exercise so that the risk of injuries and recovery after heavy exertion remains as small and as short as possible.
Drinking silica-rich water regularly ensures that the cells that you exercise during exercise are in optimum flexible and yet strong condition. Silicon / silicic acid is the basis for the adhesive that largely ensures that all our physical movements are smoothly absorbed by
bones, ligaments and cartilaginous joints that support all our movements.