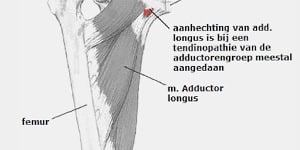 The attachments of your muscles to your bones are called tendons, because they must have great strength and flexibility, these are made from 65-80% collagen and also elastin, proteoglycans and fibroblast cells. The tendon injury is one of the most common injuries in the sport, because blood flow in the tendons is scarce, it is often long-term injuries with the potential to become chronic.
De beste behandelmethode voor deze blessures is rust, dit is niet voor niets, bij schade aan de pees (Tendose) is het weefsel beschadigd en dit moet door het lichaam gerepareerd worden.
Vaak duren deze blessures lang en komen ze snel terug omdat het lichaam simpelweg niet genoeg tijd krijgt om genoeg collageen e.a. te produceren om de pees weer op volle sterkte te krijgen. ACILIS by SPRITZER ® helpt je doordat Siliciumdioxyde direct via de bloedbaan op de goede plaats kan helpen collageen aan te maken.
Bij een regelmatige inname van ACILIS by SPRITZER ® blijft de aanmaak van collageen op een hoog niveau en zullen je pezen altijd op zijn sterkst zijn en zo snel mogelijk overbelasting repareren.
Voordelen van een hoge kiezelzuurwaarde(opgelost silica) in het bloed:
Stimuleren Collageen.

Stimulatie Fibroblasten.(wondgenezing)

Stimulatie Osteoblasten.(botvorming)

Remming Osteoclasten.(botafname)

Toename Glycosaminoglycanen.(GAG's)(weefselstevigheid)

Bevorderd calciumopname.
Dit zijn allen herstel bevorderende eigenschappen die je je lichaam kan schenken simpelweg door het drinken van silicawater, een totaal veilige manier om je lichaam in optima forma te krijgen en te houden.
FITTER met ACILIS by SPRITZER ®.
Gezondheid,
Dennis Nelisse